The birth of the Minotaur
The artistic world, presented here, is reminiscent of how «Georges Bataille in the theme of the Minotaur, considered the birth of Man as from the origine his animal nature. In Bataille's view, there is a profound link between both. For him, in order to regain his sacred character, man had to plunge back into animality. He would thereby don the prestige derived from the innocence of the animal".
The photographic work produced by the Minotaur, draws its sources on worlds as different as anthropology, psychoanalysis, fantastic and magical.
Each work session is experienced as a ritual in which the alchemy of the performance reveals the artist's unconscious work. He gleans and collects decorative pieces of scenery and costumes or seeks out locations whose aesthetic quality transcends ordinary erotic or pornographic imagery. Bodies clothed in these rags are projected into magical spaces and offer this crude transgression of the perception of our bodies.
"THE MINOTAUR TAKES US BACK TO OUR DEEPEST EROTICAL SENSATIONS, PLUNGING US INTO A WORLD OF DREAMS THAT SUBCONCIOUSLY BRING US CLOSER TO THE GREAT ARCHETYPES."
The photographic pieces revolve around a central panel where sequences of photographic portraits, performances and magical objects are added. The making of these pictures is anchored in a photographic technique that uses the digital view camera. The characteristic blurred effects of the view camera, the vignetting, or the deformation of bodies is reminiscent of those portraits that have made up the collection of images brought back from other remote places, by anthropologists.
Needless to say, while exotism and extra-western cultural references used by The Minotaur summon up the structure of our psyche, a myriad of symbolic forms also spring to life.
At the furthermost bounds of imagination and its representations, his photos evoke the possible existence of primordial images in our sexuality and our desires.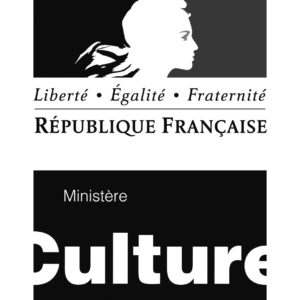 EXHIBITIONS
PHAYAO PHOTOGRAPHY BIENNALE
20 November 2021 – 30 January 2022 Thailand
over  30 artists
DU 4th > 17th July 2021 – France
4 > 12 may 2019 – France
FOTOFEVER – at The Louvre in the context off Paris Photo
November 2019 – France